Voici un article (sur wechat) qui vient tout juste d'être publié hier concernant les sanctions que les expats risquent d'avoir s'ils ne suivent pas ces quelques règles lorsqu'ils arrivent en Chine. L'article est en anglais, mais pour ceux qui ont du mal à le comprendre, vous pouvez m'envoyer un message si avez des questions.
Vous pouvez également suivre les actualités via le code wechat en bas de l'article.
Xiamen Strengthens Expat's Visa Management Recently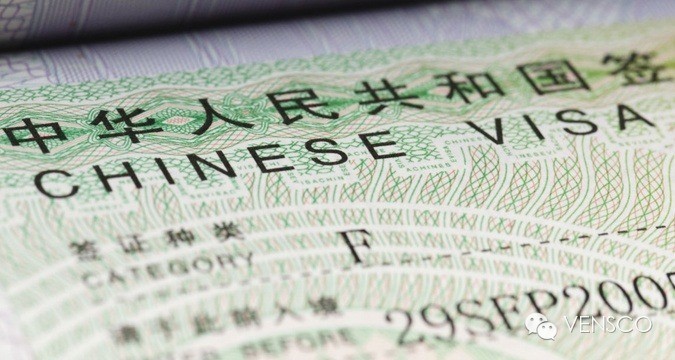 Several expats in Xiamen received punishment and are imposed penalty recently because of their carelessness or unfamiliar with visa policies. Here are some Exit & Entry Administration of PSB regulations you should never ignore.
1. Report your change of passport to PSB timely
Once the items of your residence permit changed, such as the holder's name, date of birth, passport number, purpose of residence. Within 10 days from the date of change, the passport holder must apply to the Exit & Entry Administration of Public Security for information alteration. If you didn't make it in time, the Exit & Entry Administration of Public Security Bureau may impose a fine ranging from 2000 RMB to 5000 RMB. A bad visa record will also be left in their Exit & Entry management system.
2. Report your accommodation timely
When you stay in hotels in China, the hotels should register your accommodation and submit the accommodation registration information to the local public security.
If you reside or stay in domiciles other than hotels, you or the persons who accommodate you should go through the registration formalities with the local public security bureau, within 24 hours after the your arrival.
For expat who has already got residence permit, you shall re-register your accommodation in hotel or nearest police station within 24 hours after you receive new residence permit. Any delay or omission will influence duration of your resident permit next year.
3. Tough penalties for overstaying your visa
If you overstayed your visa, the immigration office can charge you 500RMB/day and maximum up to 10,000RMB. For the worst case, they can deport you and block you for maximum 5 years.
Please pay close attention to your passport and visa status to avoid any inconvenience and violation of visa regulations. If you have any question or concern on visa, please feel free to contact us.
Mr. Eric: 13774816695
E-mail: ericzhuang@vensco.com
Mr. Leo:18850306407
E-mail: leoyang@vensco.com
VENSCO XIAMEN OFFICE:
Address: 3402 Block B, World Trade Mansion, Xiahe Road, Xiamen City (Near Xiamen Railway Station)
Tel: 0592-2200926